The ranking of ski glasses brand
Views:8 Author:Site Editor Publish Time: 2020-11-19 Origin:Site
Ski goggles are one of the essential protective gear for skiers. A good pair of ski goggles can make skiers have a better experience when skiing, so it is very important to choose a good ski goggles. If you are looking for a good brand of ski goggles? Then the list of ski goggles brands in this issue can be used as a reference for your purchase. We are committed to recommending the best-known ski goggles brands, so that you can choose with confidence.
First, OAKLEY
Oakley was founded in 1975 and is headquartered in Southern California. It integrates creation, invention, idealism and scientists, and insists on providing ski goggles with design and innovative spirit to serve customers. Owns numerous American patented technologies, and constantly discovers the problems encountered by customers in use to seek solutions. Oakley has become a representative brand in the market, and its innovative technology allows athletes to perform at a better level in competition.
Second, Smith
Smith was founded in the United States and is one of the largest outdoor sports brands in North America. It has produced the first ski goggles equipped with airtight warm lenses and breathable exhaust foam. On this basis, it has been improved and withdrawn from the first double lens Ski goggles are separated by hydrophobic lenses to prevent pollution from moisture, grease and dirt, and keep the lenses clean.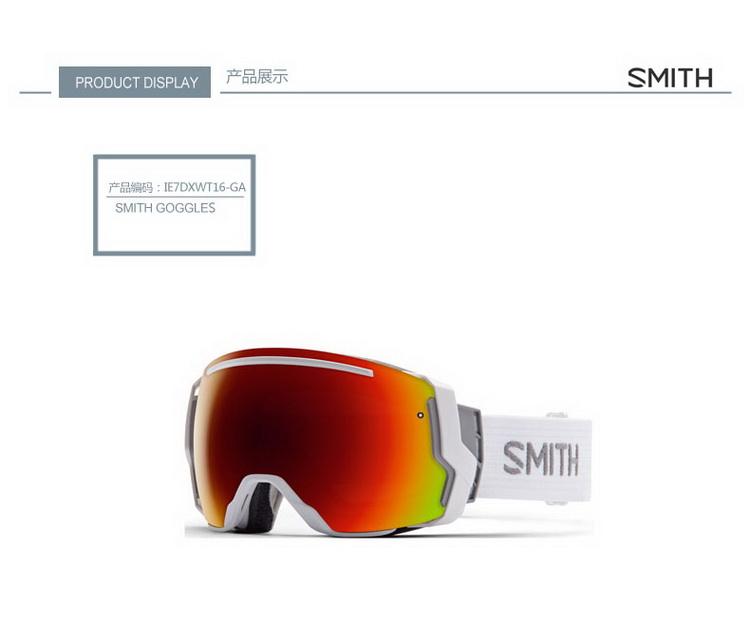 Third, reansonsport
Reansonsport was established in Guangdong, China, It is one of the largest ski glasses manufacturers in China with many years of industry experience, focusing on sports glasses, suitable for various face shapes.
With 16 years of continuous innovation and development, we have grown from a small company to a professional sport optical equipment manufacturing enterprise with two branches, including a CNC machining center and more than 600 employees. Have about 200 professional equipment which include injection machine, compression machine, surface treatment machine and so on. Our products include swimming accessories, diving snorkel, skiing and motocross goggles, etc.

Fourth, POC
POC was established in Ruiyuan in 1995. Its mission is to do its best to save lives and reduce the consequences of accidents for gravity sports athletes and cyclists. Entered the ski competition market for the first time at the ISPO trade show and introduced his mission. It is trusted by many people in terms of safety, design and innovation. It has excellent safety performance, lightness and comfort, ventilation, fine workmanship, etc., but the price is also very expensive.
Fifth, UVEX
UVEX was founded in Germany in 1926, a well-known brand of labor protection products, founded in Germany in 1926, a well-known supplier in the field of personal safety protection products, a world market leading brand in the goggles industry, and an international supplier of industrial safety protection products.