What details should I pay attention to when buying myopia goggles?
Views:1 Author:Site Editor Publish Time: 2020-06-12 Origin:Site
When swimming under water, myopia patients should not wear contact lenses, because they are prone to bacteria, and the eyes are prone to inflammation, which is very unhygienic. Therefore, the appearance of myopia swimming goggles is welcomed by the majority of myopia swimmers. The appearance of myopia swimming goggles is no different from that of ordinary swimming goggles, except that the lenses of the swimming goggles are equipped with degrees. It is a swimming goggle specially designed for swimmers with myopia. What details should I pay attention to when buying myopic swimming goggles?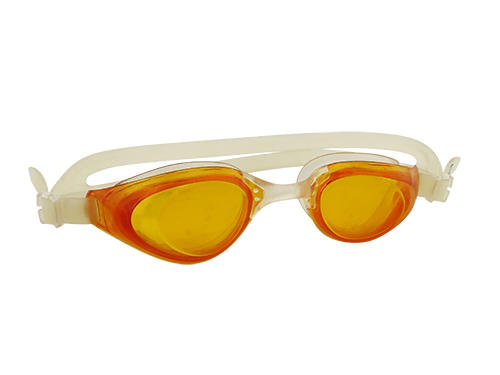 Consumers who choose myopic swimming goggles still have differences in focus. Young people are more inclined to goggles that are colorful, stylish and full of personality. Some middle-aged and elderly people said that they chose myopia goggles to pay more attention to the more practical aspects of the quality and comfort of swimming goggles. The color is still dominated by solemn colors.
In addition to the traditional black, a myopic swimming goggles have different colors such as blue and brown. Using it to match the colorful swimsuit adds a lot of fashion sense and meets the needs of some consumers in pursuit of personality. The lens power of traditional myopia goggles is mostly between 150 degrees and 800 degrees, basically every 50 degrees as a segmentation standard.
Whether it is suitable for your face shape: try on the previously selected face mask, face up at a 45-degree angle, the mask belt is turned forward, buckle the face mask on the face, hold your breath (cannot exhale from the nose), and return the face to its original position , Shake left and right to see if the mirror is firmly held and will not fall. If so, it means that the mask fits your face very well.