How to prevent fog in diving mask?
Views:7 Author:Site Editor Publish Time: 2020-05-19 Origin:Site
How to prevent fog in diving masks?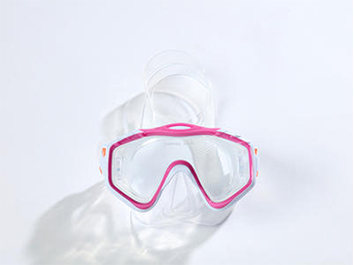 1. Wash the mask in warm soapy water to eliminate the chemical protective film of the mask. Mask skirt pads now use silicone material. When silicone is exposed to the atmosphere for a long time, it will change color and lose its elasticity. So it will be coated with a chemical film to protect the mask.
2. Wipe the inner surface of the lens with a mild abrasive cleaner. [Only for glass lenses! Plastic lens lenses using this technique will cause scratches. ] Soapy water can remove most of the grease, but the lenses must be thoroughly cleaned to prevent fogging. Toothpaste is the best thing to clean the inside of the lens. Toothpaste requires a non-gel type, which does not contain enough abrasive. Household cleaners can also be used, but care must be taken to ensure that the mask is completely cleaned before use, because if household cleaners remain, it may irritate or harm careless divers. Use your fingers to take a dime-sized toothpaste, apply a little pressure in a circular motion, and wipe the inner surface of the lens thoroughly for a few minutes. Then repeat flushing 2-3 times.
3. Clean and rinse the inner surface of the lens before diving. If you remove the mirror for some reason, you can add some defogging agent to the lens to keep it clear.